MORE THAN 25 YEARS OF SUCCESS – VALUES YOU CAN BENEFIT FROM
Since its establishment in 1994, ALBRECHT has been successfully operating both nationally and internationally. From building services and pharmaceutical process technology to energy efficiency, ALBRECHT has acquired a profound know-how. We plan and realize projects from a wide range of technical and specialized fields and find practicable technical solutions. Our team works out the most efficient approach for you, always with a view to your individual requirements, enabling you to focus on your core business without any distractions.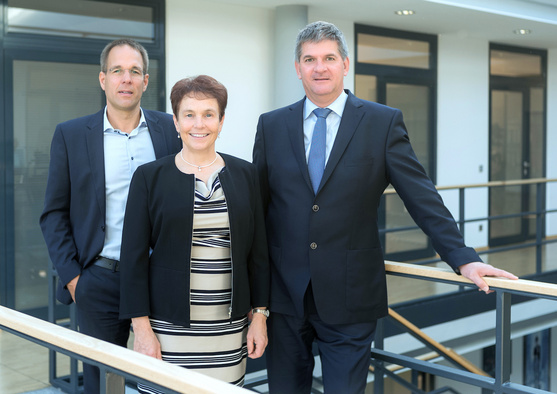 When selecting components, we act neutrally and independently of manufacturers, entirely according to your wishes and ideas. For each planning step, a single contact person for all questions ensures that you are informed in detail about the progress.
CEO Roman Albrecht (on the right), registered manager Georg Schietinger (on the left) und Waltraud Albrecht, responsible for accounting office, define the future-oriented course of the company.
Values
- that set us apart
Quality requires motivation. This is demonstrated by our many years of experience and our national and international successes. Behind this are our commitment, our philosophy of collaborative partnership and the joy of treading innovative paths.
Our team
- highly qualified and motivated
In the ALBRECHT team, 50 highly qualified and motivated engineers and CAD specialists develop customer-specific sustainable technical solutions for complex issues.
The project manager as your direct point of contact ensures compliance with quality, costs, deadlines and technical requirements. He will be happy to answer your questions at any time. We look forward to working with you!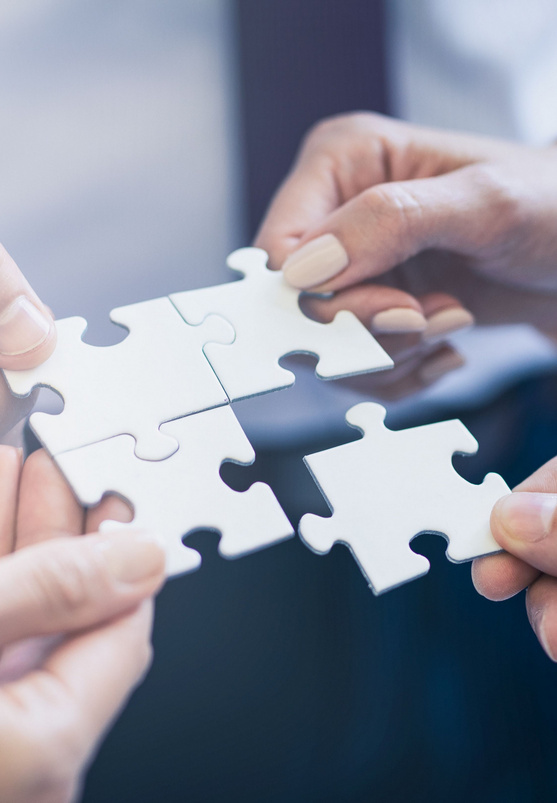 ENGINEERING:
We offer you data-based project management, ORCA AVA, MH calculations, thermal-dynamic simulations and BIM.
17 building services engineers
4 electrical engineers
3 building automation engineers
5 process / pharmaceutical engineers
1 CFD simulation engineer
CAD:
Your specialists in all programs and trades with construction site experience and 3 D planning know-how.
13 CAD engineers
SUPPORT:
The secretariat, accounting, IT and our marketing department take care of all issues to make sure that all processes at ALBRECHT run smoothly.
7 Accounting / Office / IT / Marketing